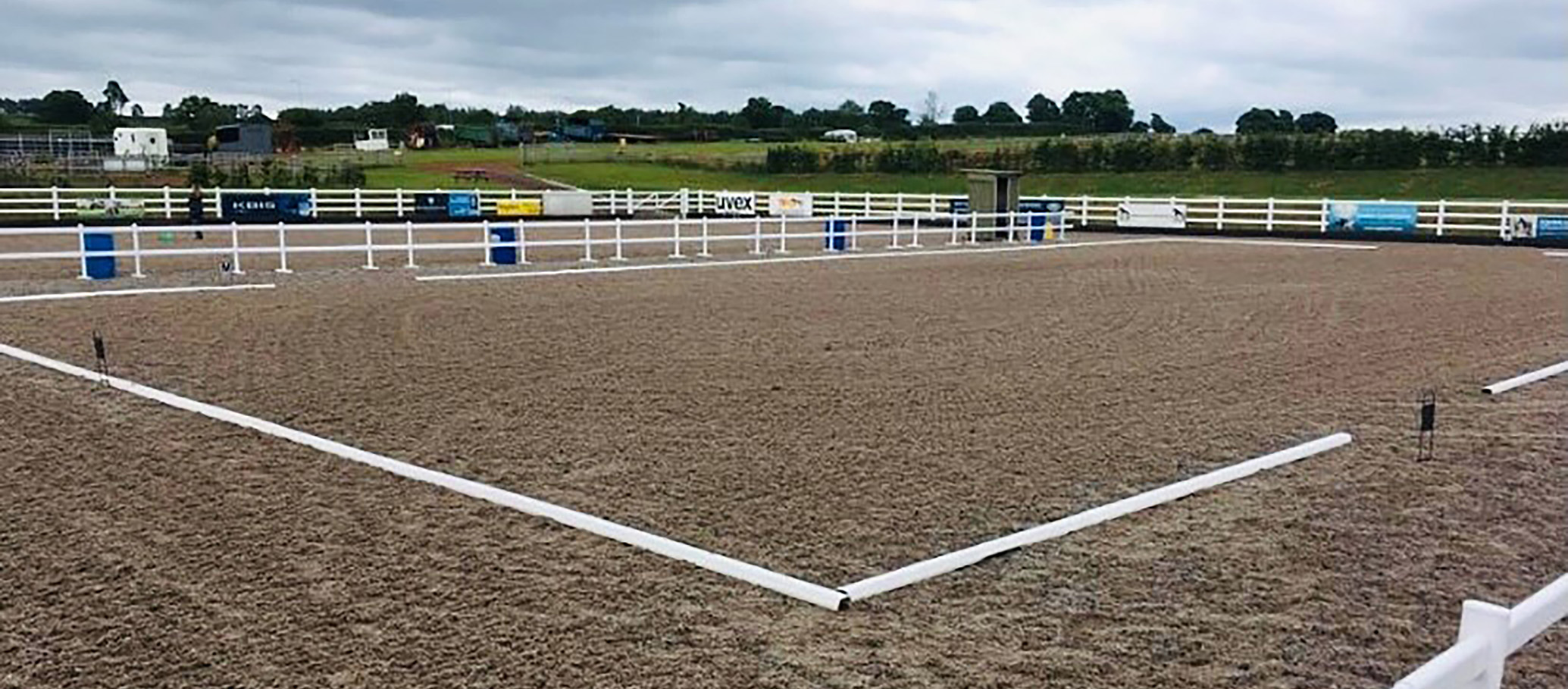 Combined Training is a competition based on both dressage and show jumping.
For competitions this winter you will first complete your 20 x 40 dressage test in the outdoor arena then have a break to get ready for your show jumping course which will be in the indoor arena, over our BS track.
Depending on if you are riding a BD or BE tests the penalties that you gain in the show jumping phase will either be added to your dressage score (BE) or deducted from your dressage score (BD) – this is how we will determine our winner.
The cost of entry is £25 per class.
An example of our latest schedule is:
| | | |
| --- | --- | --- |
| Class 1 | 60cm | Intro A |
| Class 2 | 70cm | Prelim 2 |
| Class 3 | 80cm | Novice 24 |
| Class 4 | 90cm | BE 96 |
| Class 5 | 100cm | BE 101 |
We are always looking to create those long-term relationships with clients so please let us know how we can improve what we're doing.
If you would like to know more about our unaffiliated competitions please click here.
Competitors must pre enter and competitors are obliged to run in order and at the times specified in accordance with our terms and conditions.
Spectators are most welcome to watch from the grandstand seating or from the café.
We've added a viewing platform for videoing show jumping rounds, access is restricted to the associates of the current competitor on course only.
Rosettes can be collected from reception once the results are published.
Unwanted rosettes can be swapped for a tea/coffee in the café providing they are in good order.
Please be polite to the stewards and officials, without them we have no competitions, if you have any concerns about anything please take your query to reception.
We will comply with whatever Covid rules are in place at the time, apologies for any inconvenience that this might create.
Refreshments will be available during the normal operating hours of Urchin's Kitchen 9am-5pm. It is possible that the hours may be extended at the managers discretion but please do not take this as a given.
To enter a competition please go to our forthcoming events page and select the date of the competition.  The link will then take you to the entry form.