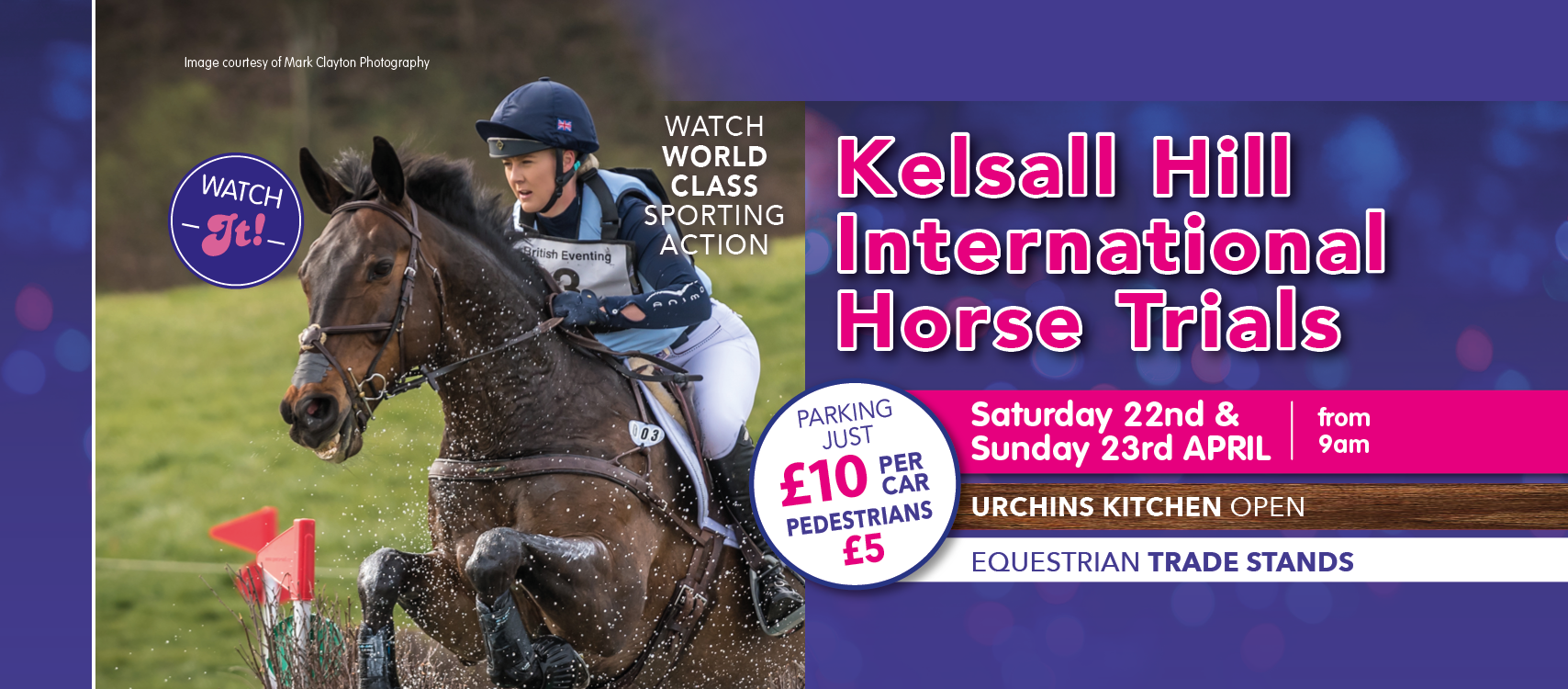 Information for Competitors


Horse Walk Map
Please be aware the horse walk (yellow line) crosses the vehicle entrance (green arrow). There will be a steward on this gate to ensure safety and offer assistance.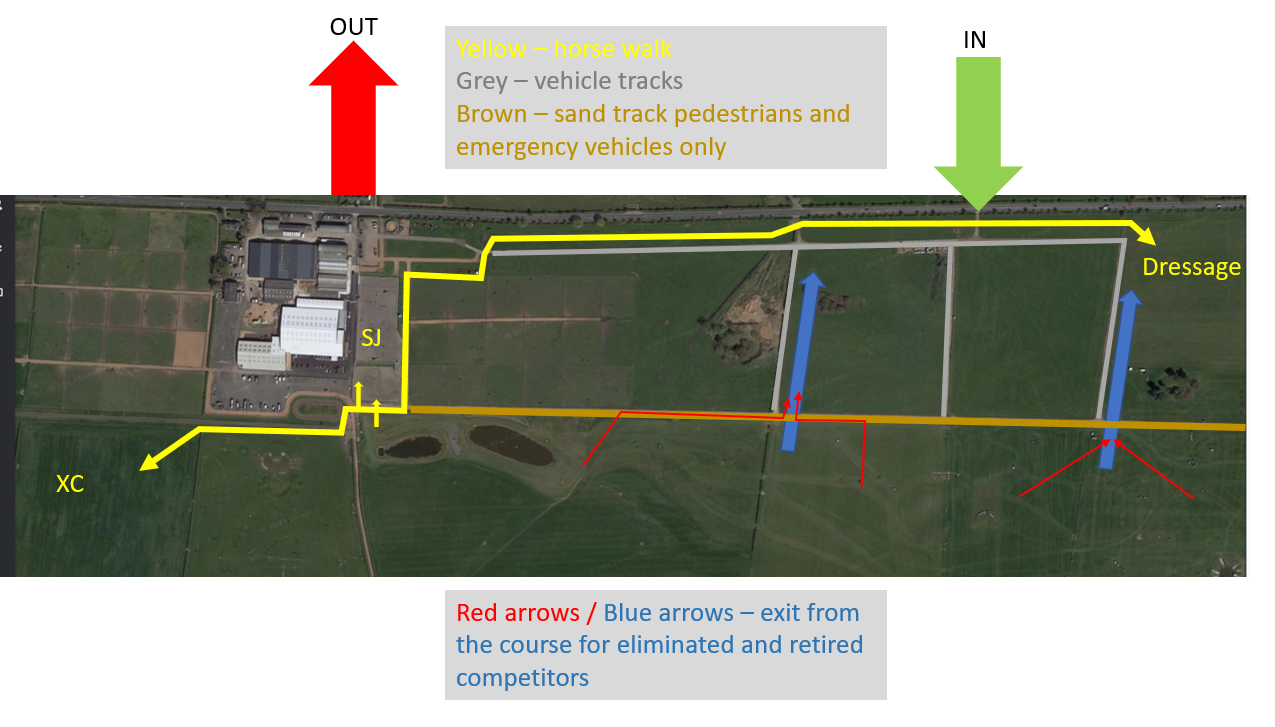 Eating and Drinking
We have our cafe on site which will be open from 7am -9pm for breakfast, lunch and dinner every day.
You can find the cafe, Urchins' Kitchen, by entering Reception and going upstairs via the lift or stairs.
We have hot and cold meals, drinks and snacks, as well as some alcoholic bevarages.
Menu and an example of some specials below. These are subject to change.

Stabling
The stable manager for the event is Jane Walker.  She will be your point of contact during your stay.  You will need to meet with her on arrival, for checking in.  She will show you to your stables.
All people requiring access to stabling must wear a wrist band, issued by the stable manager.
Stables will be locked from 10 pm until 5 am.  We have 24 hour CCTV and security on site.  If you require access to the stables between 10 pm and 5 am, you will need to report to security in the main building and sign in and out.
FEI competitors are stabling in the temporary stables.  Plan attached.
Please arrive on site for access to your stables between 4 pm and 7 pm, to allow for changeover to take place and biosecurity measures implemented.  Please ensure your stables are fully cleaned out by 12 noon on day of departure. Please report to the stable manager prior to departure, she will then check stables are fully cleared out and authorise your deposit refund, to be collected from the reception desk.
Please remember, you must bring your own mucking out equipment and water buckets.
Stable Payment must be paid in full by 4pm Monday 17th April.  We have a wait list and will reallocate if payment is not received.
Equine Passports
If you have not yet sent in your equipe passport front pages and equine flu status pages, please do so immediately.  You will not be permitted access unless we have seen these documents.
Site Layout – please see plan, attached
Catering Urchin's Café will be open from 7 am daily until 9 pm
Parking  Attached to this email are car park passes, please print the relevant pass (FEI or national) and display clearly in your windscreen for arrival.
Hook-up Parking  If you have arranged hook-up parking, you will need to collect the hook up connector cable and hook up vehicle pass from the stable manager on arrival.  Prior to departure, please return your hook-up connector cable to reception, who will process your deposit refund.
Bedding should have been pre-ordered, however we do have additional bedding onsite if required.  This needs to be paid for in reception and delivery to your stable will be arranged. £10.10 per bale.
Terms and conditions can be found on our website.  General Terms of Use – Kelsall Hill
FEI Competitors
All FEI riders need to take the horses temperatures before arrival and be logging everything into the FEI app.
You must also fill out the health declaration forms on the FEI app too before arrival.
Those competing in the dressage on Thursday and Friday to ignore the roadside signs and come into the normal Equestrian Centre entrance and follow the car parkers instructions.