Made on the Cheshire Plains
We offer top quality haylage, Italian rye grass haylage, high fibre haylage and hay for purchase. A complete range of forage options to suit your horse/pony.

We grow, harvest and pack all our products which means we can control the process from seed right through to sale. Prices on the website are for guidance purposes. If you would like a lorry load of large bales please call us on 07809689972 for a quote, please provide us with postcode so we can determine the delivery charge. Quality is really important to us and recent analyses are available on request. We offer a 6 month guarantee on all small bales from the date of packing.
If you would like to commit to a specific volume we can guarantee your supply off a specific field to give your horse continuity and balance to their diets.
Minimum order is 8 large bales, or 12 medium bales for free delivery within 10 miles.
Small Haylage Bales and Hay
Our small bales are individually bagged so they offer the following benefits:
1. Less waste v's large bales going off
2. They are easy to lift and handle
3. They are clean and leave no mess in your car!
If you would like to buy our small bales please go to Kelsall Hill Feeds on site, they're independent from our business and are  situated in the end of the brick barn as you enter yard where the furniture businesses are based.  If you want to see their product range : Kelsall Hill Feeds – Equine, Animal Feed, Pet Supplies
Large / Medium Haylage Bales and Hay
If you have a requirement for large bales or medium sized bales we can also provide you with these too. Bale price changes according to market changes, delivery requirements, distance and volume so please call us or email us to get a quote. Bale sizes are approximate
Medium: Approx 150kg, 3'x 70cm x 80cm
Large: 300kg, 5'6″ x 70cm x 80cm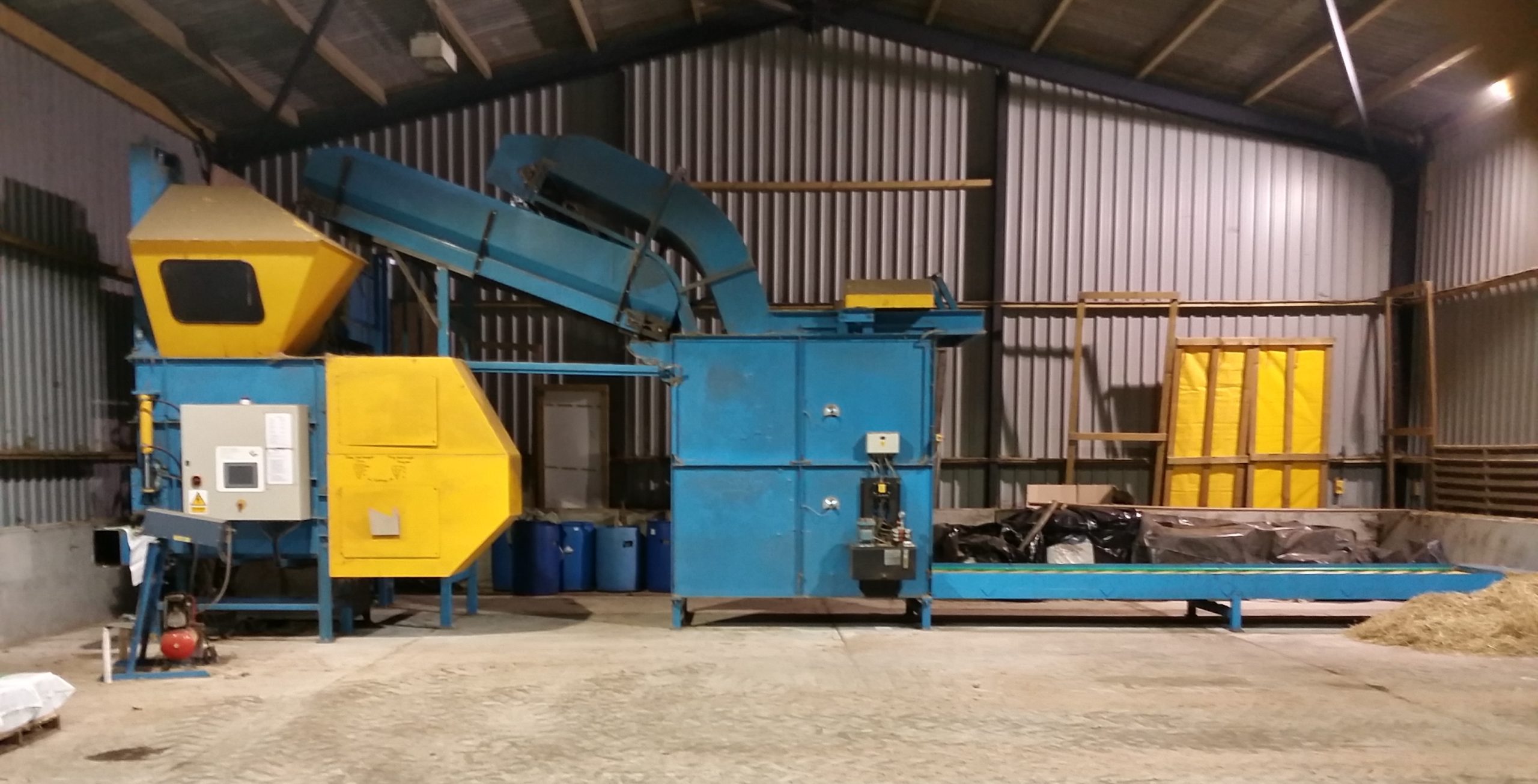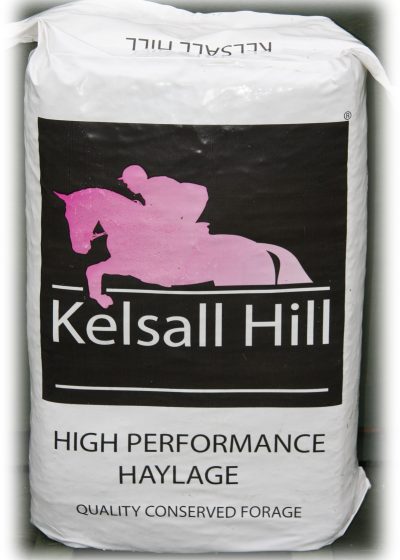 Italian Rye Grass
| Size | Price |
| --- | --- |
| Small | n/a |
| Medium | £40 |
| Large | £60 |
This is the product we cut first as it's the first to go to seed. Smells fantastic, low dust content,  lovely broad stems, great for horses and ponies in moderate work or more. Swards are regularly reseeded to ensure minimal weed content.  65-75% dry matter.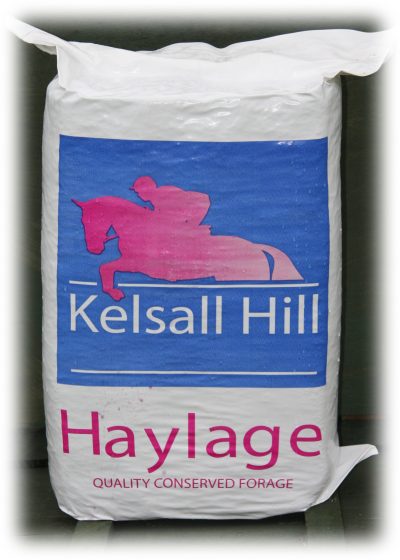 Haylage
| Size | Price |
| --- | --- |
| Small | n/a |
| Medium | £40 |
| Large | £60.00 |
Made from a more traditional mix of grasses, the Perennial Ryegrass stems are finer than the Italian Ryegrass, normally harvested slightly later too. Suitable for horses and ponies in all levels of work. Low dust content. 65-75% dry matter.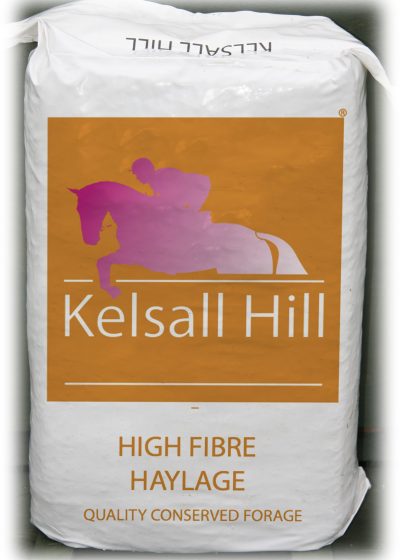 High Fibre
| Size | Price |
| --- | --- |
| n/a | n/a |
| Medium | £40.00 |
| Large | £60.00 |
Grown specifically with extra timothy grass and cut late to ensure that this product is high in fibre. Great for horses and ponies that need more roughage or that are in light to moderate work. Low dust content. 65-75% dry matter.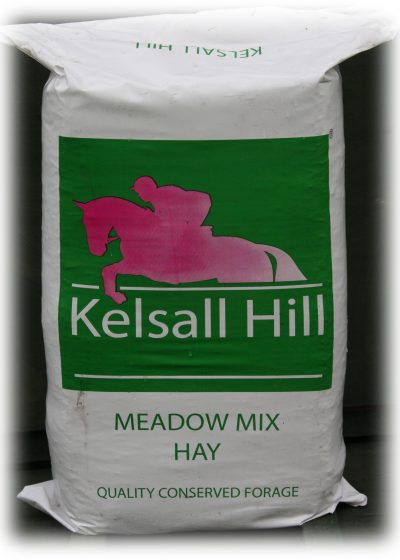 Hay
| Size | Price |
| --- | --- |
| Small | n/a |
| Medium | £40.00 |
| Large | £60.00 |
When the seasons allow we make hay out of our traditional pastures which have been down for at least 15  years. A great mix of diverse grass species. 85%+ dry matter.
Our guarantee only applies where there's no damage to the integrity of the wrap or bag. If you've got rodents nibbling the corners of the bales you will get aerobic spoilage.
Once a bale is opened the air will revitalise the aerobic bacteria and over a short period the bale will start to heat up. We wouldn't expect a bale to last for more than four days open so please don't complain if your bale is 2 weeks old and steaming, we make the best quality bales we can so you cant blame the bacteria for wanting to eat it, please choose a bale size that's appropriate to the rate at which your horse is going to consume it.