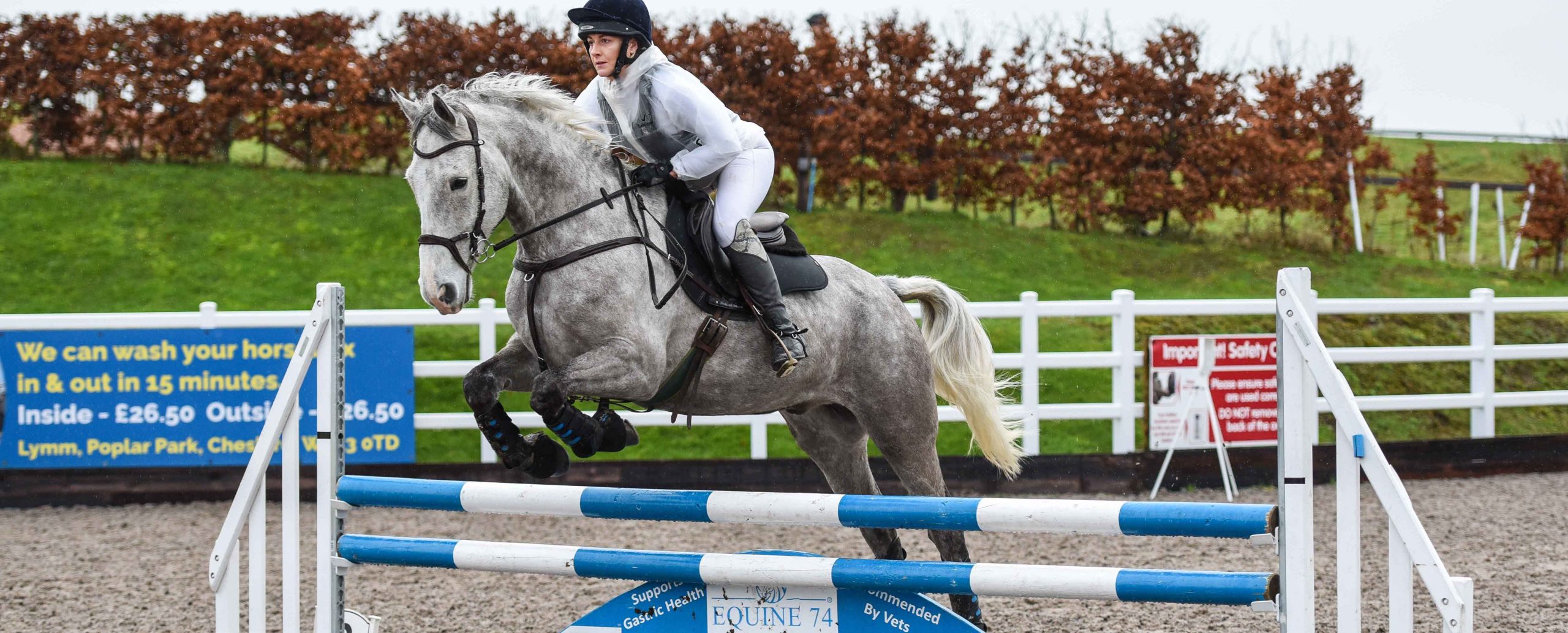 We run a summer and winter series of arena eventing. Our goal is to give competitors a fast format event combing the fun of show jumping with the thrill of cross country at an affordable price and from entry level. Courses start at 70cm and we offer rider combinations the chance to jump, 80,90,100 and 110cm courses.
Normally we run the Saturday as a competition and the Sunday as a clear round day with heights rising during the day. Timetabling depends on entry numbers. Pre entry is essential for time tabling on both days. The courses are available for schooling over when not in use for competition.
Will you be crowned Champion?
We have amazing news about our unaffiliated competitions
We have more chances to win, more excitement and more amazing riding with our new Championship series!
What are the championship series'?
Competitors in our summer and winter series of Dressage, Showjumping and Arena Eventing will collect league points based on placings each week.
So what's new?
At the end of the series the competitors with the most points will be league winners. However, the top 25 competitors will be invited to participate in the our brand new  championships!
What will happen on Championship day?
Points are back to zero and all competitors are equal on championship day! The winner on the day is crowned the champion – it's all to play for!
What if I can't make the Championship day?
You will be invited to attend the championship if you're in the top 25 and you must confirm your place. If you don't the person beneath you will be invited to take your place.
I can't wait to take part what do I do?
Enter each show in the series!
Scoring
The show jumping element attracts penalties for poles down and refusals, the cross-country element is timed and penalties are awarded for deviations away from the optimal time. Equal weighting is given to penalties for going too fast or too slow.
We run the competition as a league with points given for places in the top 15 each time. Rosettes are given to 6th place.  At the end of the season we have a series winner and hopefully sponsored prizes for the top competitors.
Competitors must wear a body protector to participate.
In Winter
The winter arena eventing competition takes place in the Lakeview and Lakeside outdoor arenas
In winter the there's a warm-up arena on the surface, with show jumps and after warming up competitors get to enjoy a course of approximately 6 show jumps, a transition fence to cross country and then 8-10 cross country efforts, depending on the course we may or may not finish on a show jumping effort.
Depending on the course entered there's a chance to jump a ditch, steps, water complex and a number of colour coded portable fences. The portable fences are secured with jump anchors. The profile and construction of the jumps is designed to increase their stability.
In Summer
In summer the competitions are based on grass and the course is set around our ponds. The warm up is in the Lakeside arena. There's a large water complex for competitors to enjoy.
Clothing & Equipment
All riders must wear correctly fitted BSI Skull Caps to the current safety standard.  (PAS 015, VG1 01040, ASTM F1163 – (2004a or 04a onwards), SNELL E2001 or E2006, AS or NZS (3838 2006 onwards).
Approved riding footwear must be worn.
Up to standard (purple label 2009) Body Protectors are compulsory.
Using the Cross Country Schooling Field/Arena Eventing Area
Make sure you have the centre phone number on your phone 07809 689972.
Horses are not to be in the XC Schooling field, Arena Eventing Area or Arenas if they are being maintained/harrowed or if equipment is being moved.
Stick to your start and finish time.
Close the field gate onto the course.
The XC Schooling Area/Arena Eventing Facility is not designed for galloping.  The surface, turns, lines, gradients and corners are set for horses in a steady, balanced and rhythmical trot or canter, not a gallop.
The XC fences on the arena surface are not anchored down.  Jumping them deems approval of this.
The XC schooling field and Arena Eventing jumps will be moved around from time to time.  Some of the jumps may also be closed to for ground or jump repair.
Familiarise yourself with the jumps, turns and gradients before you start jumping.
Check the take offs, landings and surface to make sure that they are safe to ride on prior to jumping.  If you start jumping it is deemed that you have approved the safety of the going, take offs and landings and jumps.
Some jumps are flagged to determine the direction which you are expected to jump the fences. If they are not flagged, you can jump them in both directions.  Kelsall Hill Equestrian Centre bear no responsibility if you jump fences in the opposite direction to which they are flagged.
Please stay within the schooling field and do not attempt to jump over hedges into other fields.
There are jumps and obstacles of varying difficulty, stay within your comfort and safety level and don't overface you or your horse.
All droppings on the surface of the arena eventing must be picked up immediately and not ridden through. There are scoops and skips provided for this.
All hirer's of the arena eventing area are advised to check the area before entering to ensure that it has been left in a safe condition by the previous occupant, for example check for jump cups left on wings which do not carry a pole, jumps cups left on the ground, lunge whips left on the ground, etc.
No lunging or longreining.
Please ensure that the heights and striding distances are suitable for you and your horse, if not, do not jump those jumps.
If you change any of the showjumps on the arena eventing course, please return it to approx. 90 cms (black tape on the wings) with fillers safely underneath and safety cups the right way round on back wings of spreads.
ENTERING AND USING THE CROSS COUNTRY SCHOOLING FIELD OR ARENA EVENTING AREA DEEMS AUTOMATIC ACCEPTANCE BY YOURSELF, YOUR TRAINER, THE REST OF YOUR GROUP AND ATTENDEES OF THESE TERMS AND CONDITIONS. 
I ACKNOWLEDGE AND ACCEPT THE RESPONSIBILITIES & REPORTING TERMS AND CONDITIONS & THE GENERAL DISCLAIMER.  
I ACCEPT THAT RIDING, CARING FOR AND BEING AROUND HORSES IS A HIGH-RISK ACTIVITY AND ACCEPT THAT NO LIABILITY OR BLAME WILL BE ATTACHED TO KELSALL HILL EQUESTRIAN CENTRE.