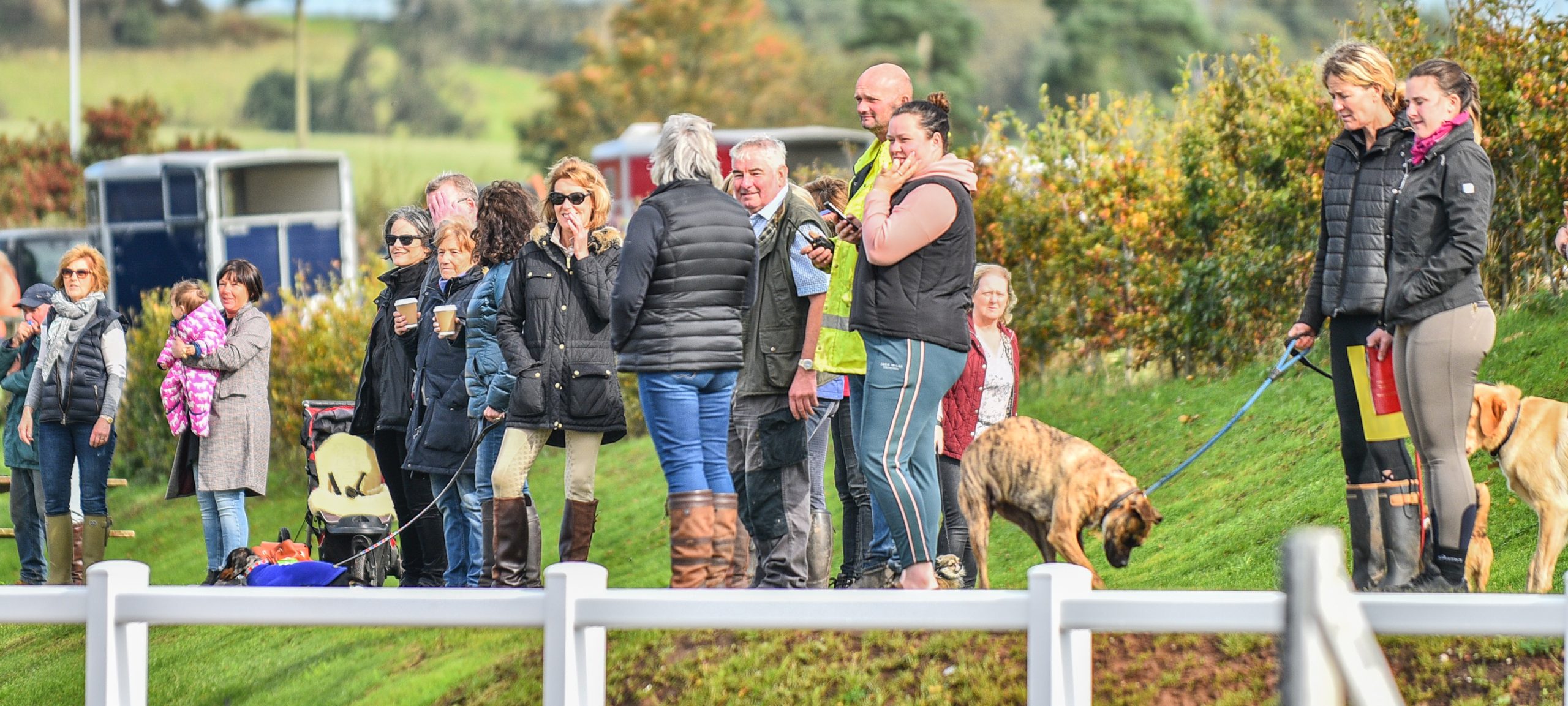 For our normal run of the mill shows there's no charge at all and if the café is open then spectators are welcome to make use of this facility. Patrons of the café can watch both the indoor arena and outdoor arena activities in a well ventilated, air conditioned, comfort. If the weather's good you might also enjoy watching the outdoor arena excitement from the 'the terrace' which overlooks the arena, it makes a perfect suntrap and you're close to the action.
We welcome spectators to our events at Kelsall Hill but like everything in life not everything is free so please be aware which events are free and which are not, we do our best to signpost this as best we can in our event information in the event calendar. Our British Eventing horse trials have an entry fee and some of our demonstrations are not free to attend either.  As we expand our calendar there may be other events that also wish to charge an admission fee but again we'll try to make this abundantly clear through this website and through social media channels.
If you prefer you might like to watch from the spectator seating within the confines of the main Grandstand Arena. This isn't heated so please bring appropriate clothing if its cold. If you would like your own heated box for hospitality while an events running then please get in touch as we have the capacity to provide it for you – click here to read more about our function rooms.
There's easily accessible toilets and a lift for those that find stairs challenging, in fact there's two!. The lift can facilitate access to both the Grandstand Arena and Urchin's Kitchen. There's a route off 'the terrace' for wheel chairs and mobility scooters so don't be put off coming into the café or into the Grandstand area.
We've done our best to ensure that access is available for all and for those who have visual impairments we have ensured that our building complies with the latest building regs so that the contrast in light reflective values of the building materials ensure that changes in materials can easily be identified to help navigation.
There are however some basic rules to follow for all spectators:
Dogs are welcome but must be kept on a lead at all times
Dog poo must be bagged and picked up immediately and placed in the bins provided
Please be mindful that horses don't want you close to them, making loud or unexpected noises
Please don't leave any litter lying about, please take any food packaging out of the seating areas and place it in a bin
Please stick to the pedestrian areas and if you're in any doubt at all just ask a member of staff or at reception for further information
Please do not go into any livery yard, there's strict biosecurity in place and we do not want anyone putting that at risk
This is still a working farm so please do not go for a wander into our workshop areas and please remember that farm vehicle operators may not be able to see you as the visibility from some machines is restricted